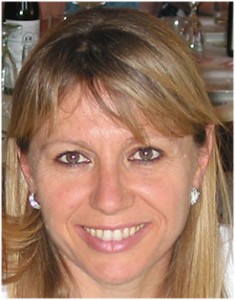 You can watch the video podcast below or on Tchoukball USA Channel
Chiara Volonte is a Physical Education teacher at the high school level and she also teaches at the University in Kinesiology. She is the founder and President of the Italian Tchoukball Federation (FTBI), and Vice-President of the International Federation of Tchoukball (FITB). Chiara also is a member of Panathlon International. In 2003 she organized the first European Tchoukball Championship. In 2011, she and her team organized the World Tchoukball Championship in Ferrara, Italy. She also is the initiator and organizer of Tchoukball Beach Festival in Rimini Italy, which is the biggest world Tchoukball event.
In this interview Chiara tells us how she discovered Tchoukball and why she wanted to introduce it in Italy. She also explains how she came up with the Tchoukball Beach Festival idea, and then she talks about the structure of Tchoukball in Italy, such as leagues and tournaments. She also explains what does it means "Tchoukball a sport for all" for her, and describes how she started her project of Wheelchair Tchoukball. She also shares her experiences in promoting the game in Italy.
You can contact Chiara Volonte by e-mail at: chiara.volonte@tchoukball.it
www.tchoukball.it
www.youtchouk.com
www.fitb.org
Her address is:
Via Varese 172
21047 Saronno, VA
Italy
Next episode: René Minten Physical Educator teacher of Belgium.